Landscape Design & Snow Removal
LANDSCAPE DESIGN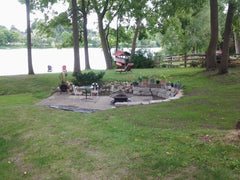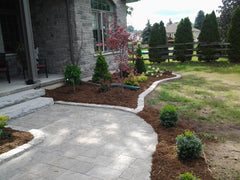 WHO WE ARE AND WHAT WE USE
A custom landscape design will be created by Ryerse Garden Gallery Owner David Rusling, who has over 25 years of experience in the nursery and retail garden industry. Horticultural and landscaping courses taken through Guelph University and Mohawk College make David a well-rounded, knowledgeable horticultural professional
OUR LANDSCAPE DESIGN PACKAGE INCLUDES
An on-site visit to your home or business (within Simcoe and area)
A landscape design sketch free of charge
A defined list of landscape materials hand-selected from your wish list
Note: Your budget to be established before the design begins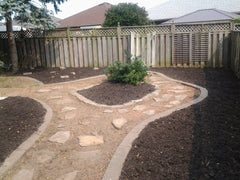 QUALITY GUARANTEE
Most plant materials will be guaranteed for 1 year (Perennials, Rose Bushes and Vines are only guaranteed for the first season). All plant materials will have care instructions to guide you throughout the seasons (i.e. watering, fertilizing and pruning).
LANDSCAPE DESIGN CENTRE POLICY
Permission from neighbours if we are working close to property boundaries is required
Water drainage must be carefully considered to avoid plant loss and damage to neighbouring property
A product substitution may occur (size, variety or price depending on the season). Please be aware that this is common and must be accepted in order to complete the job in a timely fashion
Payments will be due upon receiving the plan or after installation. We accept Visa or Mastercard
When inquiring about snowplow services please specify if you are a residential or commercial property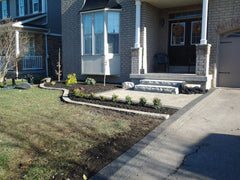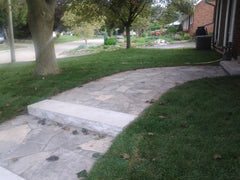 Contact the Landscape Artists at 519-426-0711 ext. 201 to book your appointment
Snow Ploughing Services
Ryerse Garden Gallery has provided Snow Removal Services for the past eight years, taking pride in offering superior service with the best attention to detail to ensure exemplary customer service. Each project is thoroughly analyzed to guarantee your needs and safety. You can rest assured that you are receiving the best service.
Fully Insured & Bonded.
Qualified trained staff
Maintained Trucks, Loader and Equipment
We built our reputation on trust.
Our latest addition ...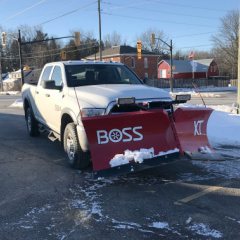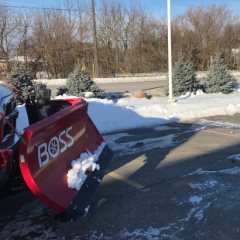 New plow truck just added to our fleet #3.
This plow folds to enter in confined areas. Traps snow with the blade folded forward to reduce plow time.