2.5" Succulent Elephant Bush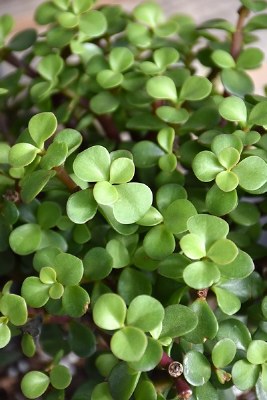 2.5" Succulent Elephant Bush
$5.99
Description
Portulacaria afra

Product Description
Elephant Bush also know as a Dwarf Jade is an attractive succculent with small round leaves which remain green in colour throughout the season. It features dainty lavender flowers at the ends of the branches in early summer. The fruit is not ornamentally significant. The brick red stems are very colorful and add to the overall interest of the plant.
Product Details
Size: 2.5"
Sun Exposure: Full Sun
Water: It prefers dry to average moisture levels with very well-drained soil, and will often die in standing water. It is considered to be drought-tolerant,
Reviews
Customer Reviews
This product has not yet been reviewed.