Joy is ready to share her passion for flower arranging, beautiful flowers, and beautiful florist! 
First off , select the vase you would like to use
Add strips of tape along the top of the vase to support the flowers in the vase.
Add a base layer of greenery to form the shape you would like the arrangement to take.
Begin with the thriller flower, in this case, this stunning orange & yellow roses, check the base of the flower, remove any loose petals, place it in the centre of the greenery, and add another taller rose just behind the first one.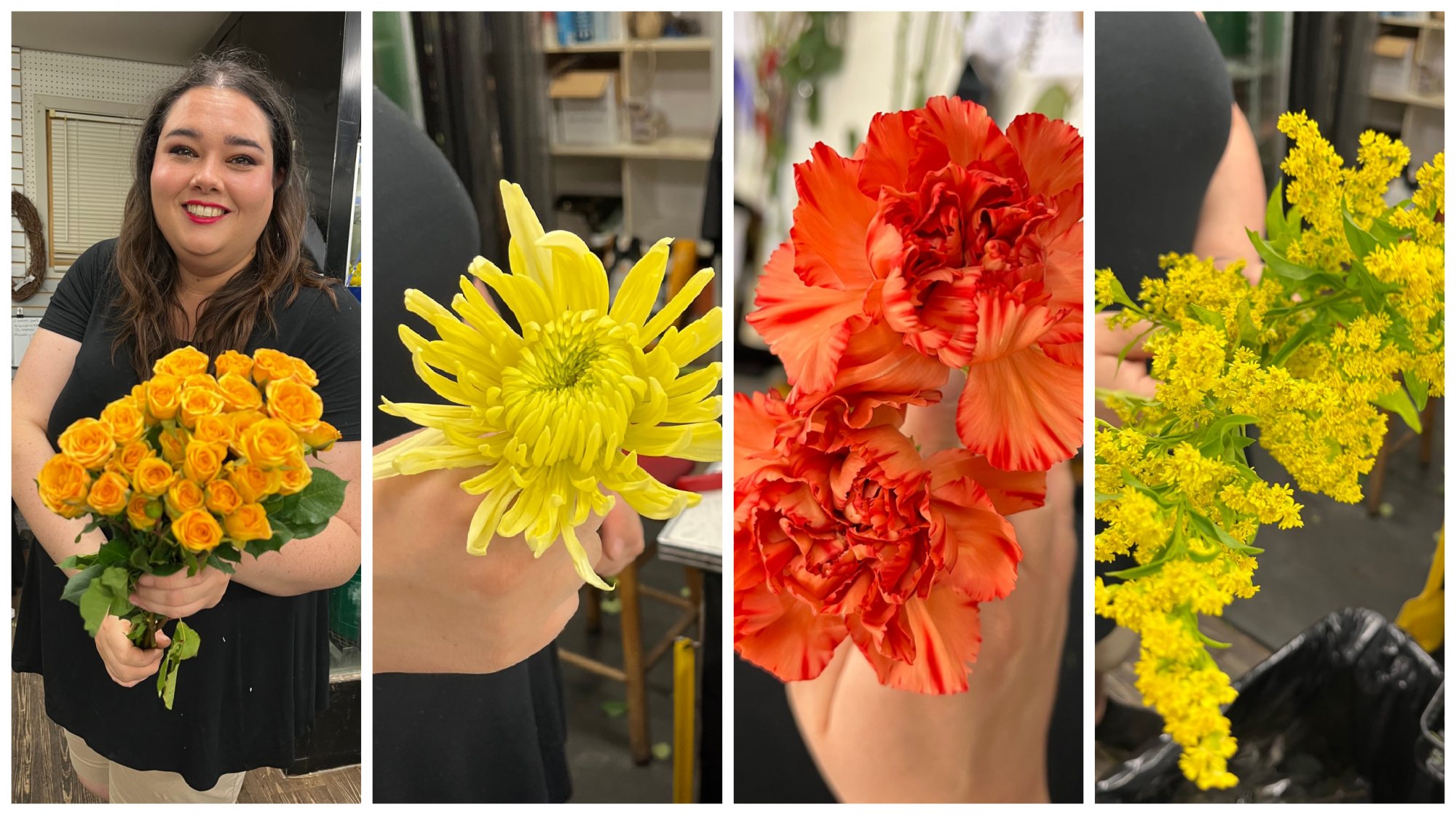 Next, assemble the other flowers you would like to add to the arrangement and trim off the leaves to make the flowers last longer.
Keep placing flowers at different levels and adjusting the heights until you are happy with the look.
Add a little more greenery to complete the arrangement.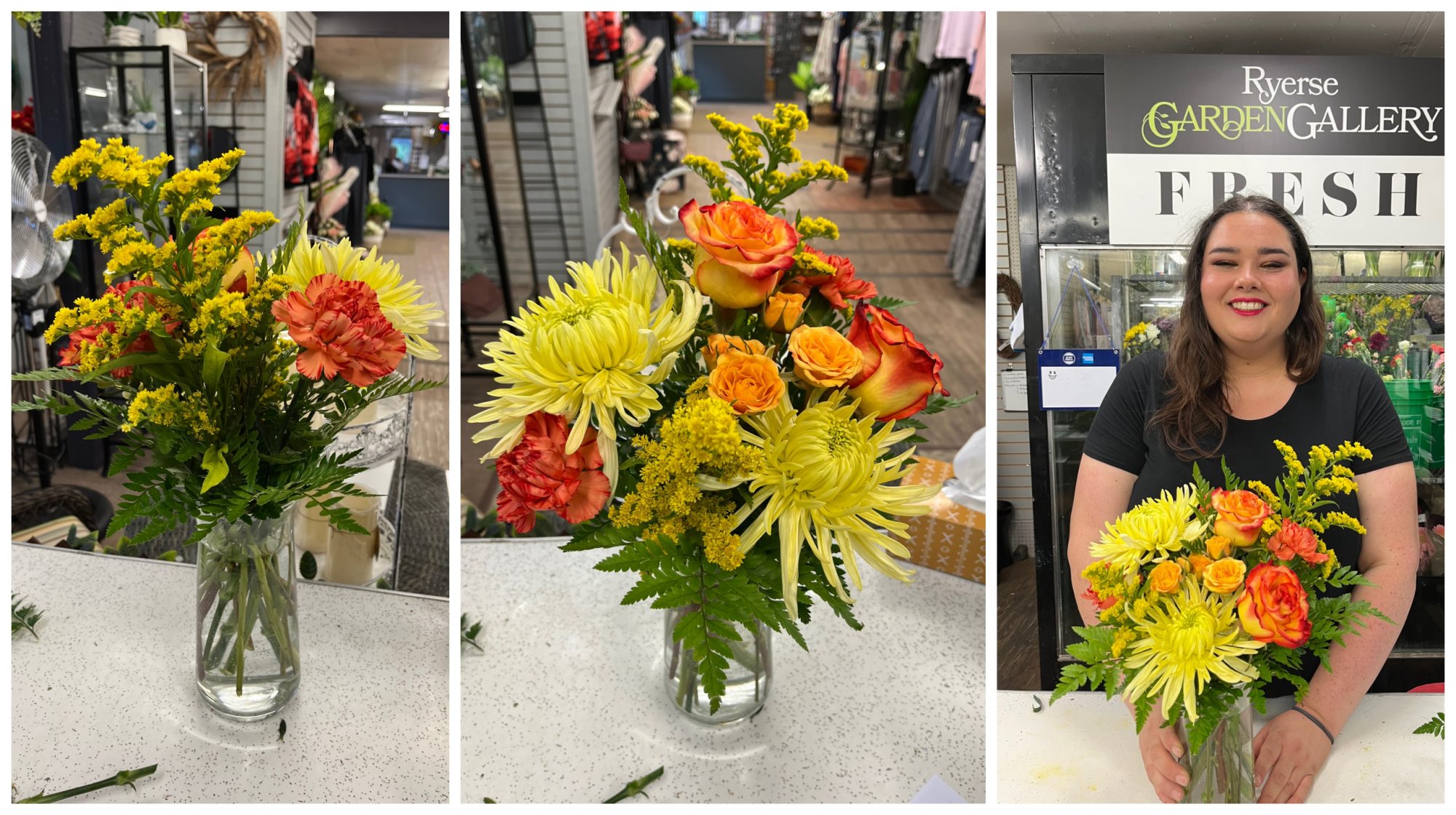 And there you have it thanks, Joy, for sharing your skills with this floral demonstration.
Stop by and order your arrangement anytime, our team of Floral experts are here to help with any floral designs you can dream of.