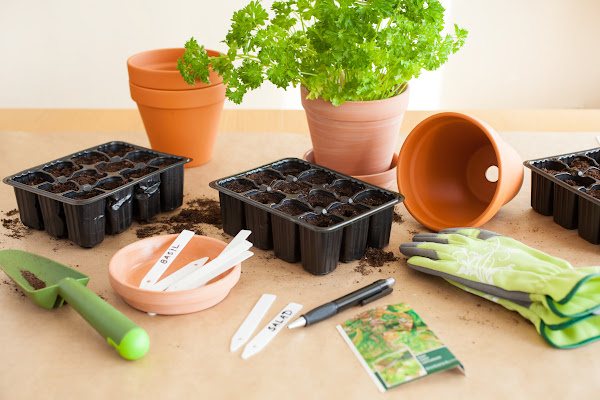 6 Tips on a Successful Seed Starting Season!
It can be nice to have a project in the winter that can help keep you connected to nature and provide you with a sense of success! We think starting seeds indoors during these colder months is a fantastic way to give yourself a satisfying project, and it's also a fantastic way to include the kids. Read on for 6 tips to help give you a successful seed starting season!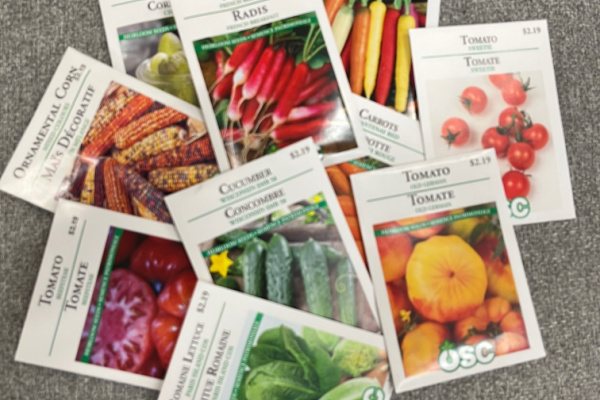 Deciding on the Right Seeds
Well, first things first: what seeds do you want to grow? Some questions you need to ask yourself are:
What do my family and I actually like to eat? It is easier to stay organized and avoid waste if you grow herbs and veggies that you actually enjoy eating fresh or using in cooking.
Do I want to have flowers in my garden this year? You may decide to start some flowers in pots along with your edible options, and this can be a great opportunity to choose fast-growing seeds so your children can help look after them and watch them grow!
What is the growth period of the seeds I want to start? Starting too late means you won't get a good yield, and starting too early means you might have big overgrown plants that you don't have enough space. Considering a seed starting calendar could be helpful here!
PRO TIP: not all seeds are beneficial to start indoors over winter. For the most accurate info, read the backs of each seed packet carefully for the most crucial growing information/scheduling on that specific variety. 
Getting the Right Tools to Start
At Ryerse Garden Gallery, we have everything you need to start your seeds successfully this season. We have seed starting trays, singular pots in coco fiber or clay (depending on preference), good quality seed starting soil, lights, heated pads, and of course, SEEDS! We have seeds of all types and knowledgeable staff with plenty of advice to give!
Prepping Your Seed Starting Area
Your seeds need an average of 6-8 hours of direct light a day minimum, so if you do not have a sunny windowsill or bright enough room, you may want a growing light to help the process along.
It is best to start your seeds in a room with little traffic so they are not disturbed.
A room with no cold drafts and higher humidity is best.
The amount of space you have available may determine whether or not you use growing trays or singular pots (with drainage). Remember to use what you have available and don't overwhelm yourself or your space by taking on too much!
PRO TIP: if you're a beginner, start with a smaller amount of seed varieties and work your way up once you've mastered it. We recommend starting with between 4-6 different varieties in your first year.
Seed Planting Depth and Watering
Many people underestimate the importance of having your seeds at the right depth when starting them, but nailing this part is essential. Again, read the back of the seed packet for the most accurate info on depth, and please avoid eyeballing it!
Planting seeds in moist soil is an optimal starting point, and checking soil moisture every 1-2 days will ensure your seeds sprout successfully. Be sure not to overwater and ensure sufficient drainage no matter what container you choose to use.
PRO TIP: when watering brand-new seeds, a spray bottle is an effective method so as not to disturb any seed placement.
Label, Label, Label
You might think you can remember which seeds are which or when you planted them, but it's best to be accurate with this! Make it a fun DIY project with the kids and have them decorate some wooden clothes pins, popsicle sticks, or even some recycled corks! The name and date are vital!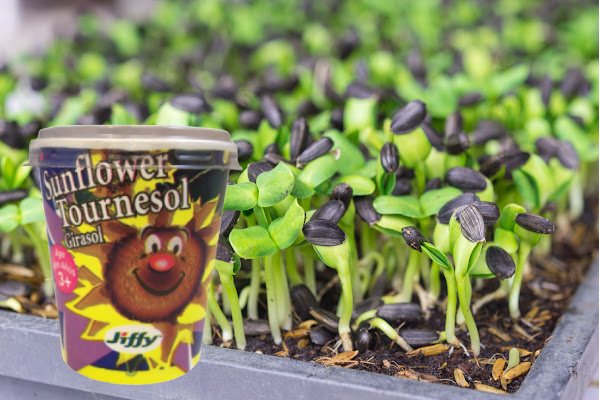 Kids Love Seed Watching!
If you're really interested in involving your family in this project, get some fast-growing seeds that your wee ones can enjoy even days after planting in some cases. Another fun idea is to use clear containers, such as clear cups or recycled pop bottles that are halved, so the kids can see the roots grow and spread underneath the soil. Plant the seeds closer to the edge of the cup or container so it's easier for them to see what's happening under the surface.
Some easy and fast-growing seeds we recommend are:
Chives
Lettuce
Beans
Marigolds
Sunflowers (sunflower seed kits for kids are in the store!)
Nasturtium
Cosmos
We hope to help you pick out your seed starting kits at Ryerse's soon for your most successful seed starting year yet. Remember to have fun with it!