Baby Blue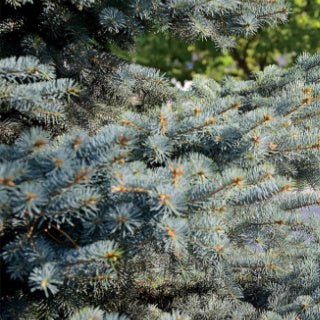 Description
Picea pungens 'Baby Blue'

Product Description

Beautiful silvery-blue needles forming on full thick branches in a dense habit, making this tree highly attractive! Evergreen throughout the year and a very rugged hardy tree.

Product Details

Characteristics: Evergreen tree

Light: Full sun

Zone: 3

Height: 30'

Spread: 15'

Pro Tip: Only plant in full sun, adaptable to both moist and dry conditions and drought tolerant. Can live for 80 years or more under ideal conditions.
Reviews
Customer Reviews
This product has not yet been reviewed.