Cross Over Top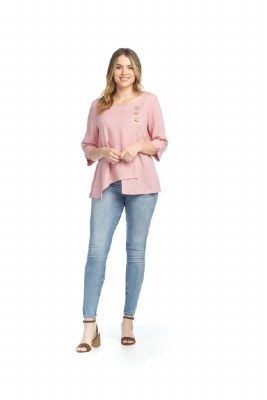 Description
Pretty pastel pink cross over top with a three button details on the front. The three quarter sleeves feature a cutout hem for a very flattering fit.
Pair it with your favourite pair of jeans or dress it up with ease.
Reviews
Customer Reviews
This product has not yet been reviewed.