Scotts Weed B Gon Max Weed Control Concentrate for Lawns - 1L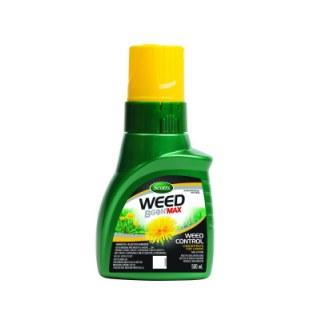 Scotts Weed B Gon Max Weed Control Concentrate for Lawns - 1L
$39.99
Description
Product Description

Keep ugly, nasty weeds, like dandelion and white clover, from ruining the look of your lawn with Scotts® Weed B Gon® MAX Weed Control Concentrate for Lawns. It is formulated with chelated iron, so it KILLS WEEDS, NOT LAWNS.™ That means you won't have to spend all your free time hand-pulling weeds. Apply with any handheld or backpack sprayer; watch it start to work within several hours of application. Take that, you awful weeds!

Product Details

Apply to actively growing weeds in the lawn.
Repeat treatment every three to four weeks if necessary, up to a maximum of 4 applications per area per year.
Reviews
Customer Reviews
This product has not yet been reviewed.