Ultra 550 Water Pump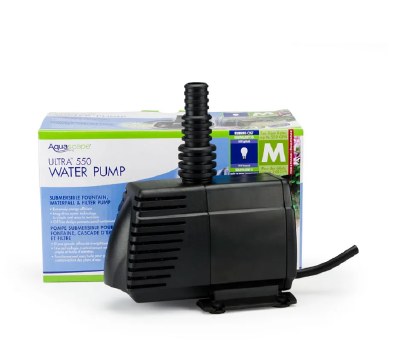 Ultra 550 Water Pump
$155.98
Description
Ultra 550 Water Pump
The Aquascape Ultra 550 Water Pump is ideal for use with decorative fountains, external filters, small ponds, and other various water feature applications. Mag-drive technology makes this pump extremely energy efficient, saving hundreds of dollars over traditional pumps. The included half-inch valve, threaded elbow, and multi-hose fitting make this pump easy to install in a wide variety of applications. A durable pre-filter cage design protects the pump while significantly reducing maintenance, providing years of trouble-free operation. A wide, flat base and rubber feet make the Ultra 550 Water Pump stable and decrease the amount of vibration during use, while the oil-free design prevents pond contamination. The included fittings are compatible with most ½", ¾", 1″, and 1.25″ pipe.
Reviews
Customer Reviews
This product has not yet been reviewed.