SPILLED WINE WEIGELA PW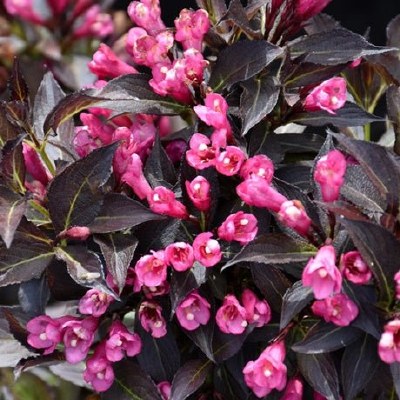 SPILLED WINE WEIGELA PW
$29.99
Description
Very attractive deep dark red foliage throughout the season, which turns an amazing burgundy colour in the fall. Hot pink trumpet-shaped flowers with buttery yellow anthers create a very showy display, a hummingbird's paradise!

Product Details

Characteristics: Deciduous Shrub
Light: Full sun
Zone: 4
Height: 3'
Spread: 4'
Pro Tip: This pant should only be grown in full sun with average moisture conditions and does not like to get dried out. Highly tolerant to urban pollution so it can be grown in an inner-city environment. Makes a great thriller plant in a patio container, but ensure adequate watering is given.
Reviews
Customer Reviews
This product has not yet been reviewed.